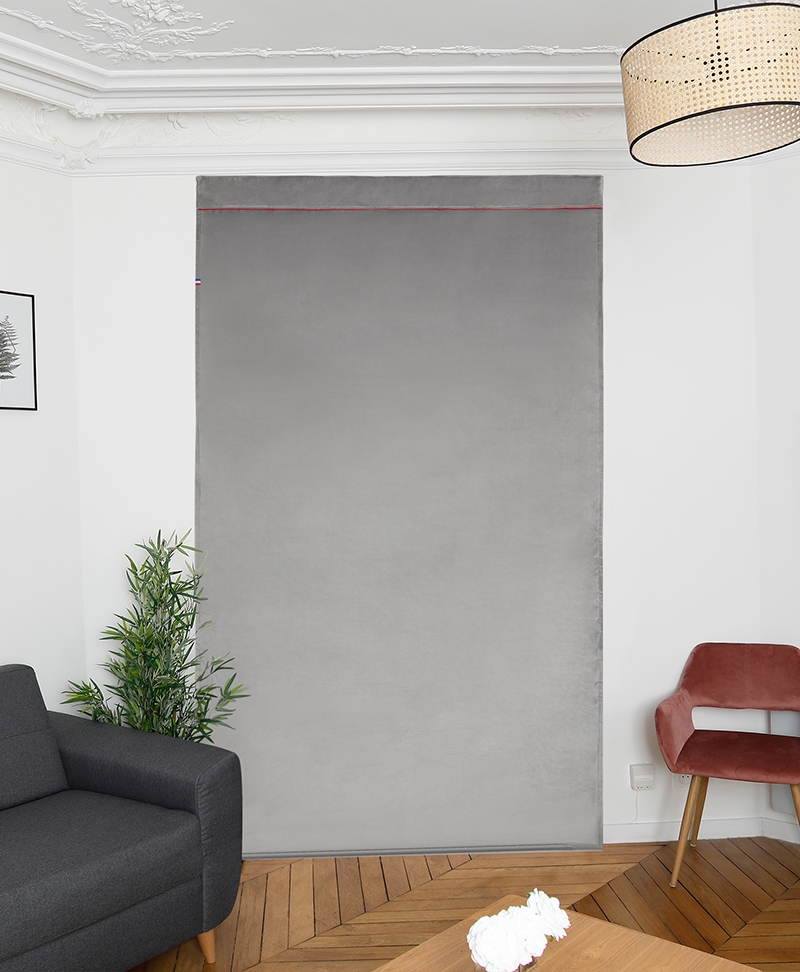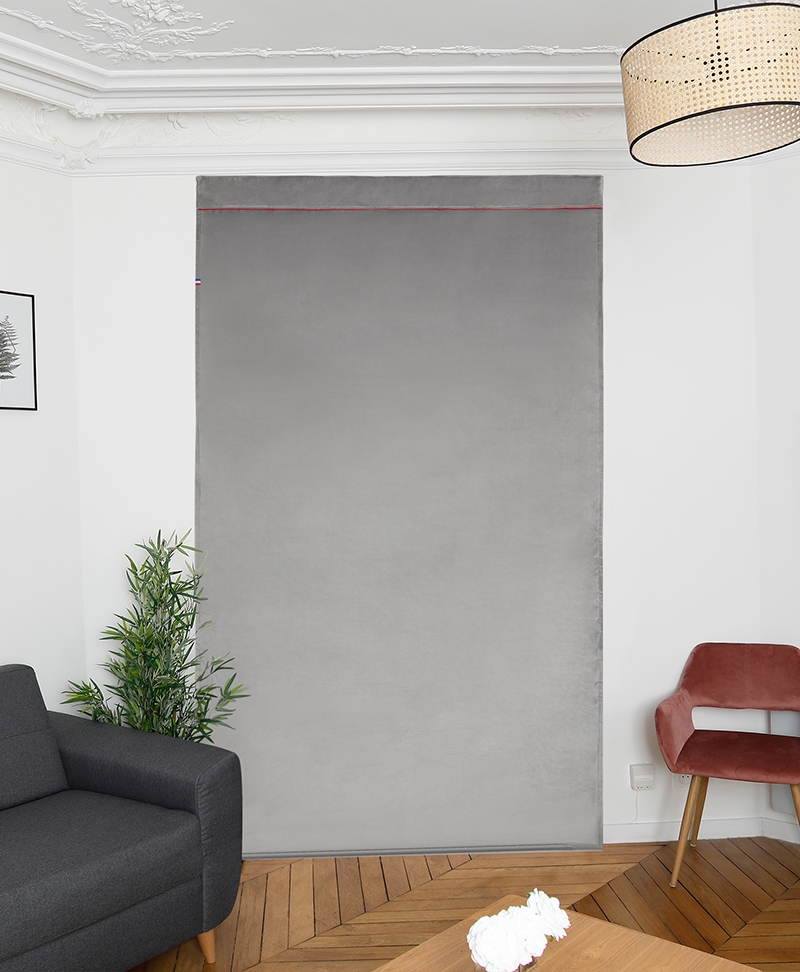 Rid'phonic 15dB Soundproof Velvet DUCHESSE Rail track
When it comes to reducing outside noise, go for the softness of the Rid'phonic 15dB DUCHESSE Velvet Noise Canceller.. This noise curtain will create a cosy and muffled decoration in the living rooms of your house or apartment. 
Product Description
It is composed of 2 densified cotton insulators of 4mm each, a Polyester facade velvet fabric, and a Cotton and Polyester lining. The RidPhonic® 15dB comfort range noise curtain is a curtain that reduces the ambient noise of a busy street with vehicle traffic, the noise between 2 living spaces, and also the acoustic resonance in a room. In addition, the RidPhonic 15dB anti-noise curtain is an excellent iso-thermal curtain. It stops cold as well as heat to save energy. It is also a blackout curtain.
The weight/efficiency ratio of the RidPhonic 15dB anti-noise curtain has been studied for a better installation on standard on rail track.
Quality :
The Comfort Range has the advantage of presenting a high-quality product at an affordable price. The RidPhonic 15dB anti-noise curtain in the Comfort Range is designed to last thanks to the high quality of the fabrics and insulating materials. Created and patented in 2012, this range benefits from excellent feedback and is regularly re-evaluated for improvement. An upgrade in technical, visual, texture, aesthetics, endurance, and functionality aspects - has recently been made. These improvements make it possible to upgrade the RidPhonic 15dB anti-noise curtain to the Comfort Range while keeping it at an affordable price.
✔ Attenuation up to 15dB thanks to the 4 layers including 2 8mm thick insulating materials.
✔ Size : 135 cm (width) x 260 cm  (height), 10mm thick. Be aware that when the curtain is placed on the rod, the width varies between 100 and 125 cm depending on your folds.
✔ Weight per curtain: 7 Kg (you can put 2 RidPhonic on the same rod without any problem, you just need to put the right plugs adapted to your wall).  
✔ Care and Composition: Dry cleaning, Do not machine wash. 
✔ Colors and Price: The lining is in white, it is the face to put against the window or the door. Mentioned price for 1 curtain
Technical datasheet:
Function

Sound, Thermal, 100% Occulting

Sound insulation value

Up to 15 dB

Curtain thickness

10 mm

Colors

mouse Gray velvet, Taupe velvet, Old Pink velvet, Natural velvet.

Curtain size

135x260 cm

Curtain weight

7 kg

Eyelet diameter

-

Package dimensions

60 x 40 x 24 cm

Maintenance

Dry cleaning, Do not machine wash

Materials

- Front Fabric: 100% POLYESTER

- Sound insulation: 2 Cotton insulators

- Back fabric: 60% Polyester 40% cotton