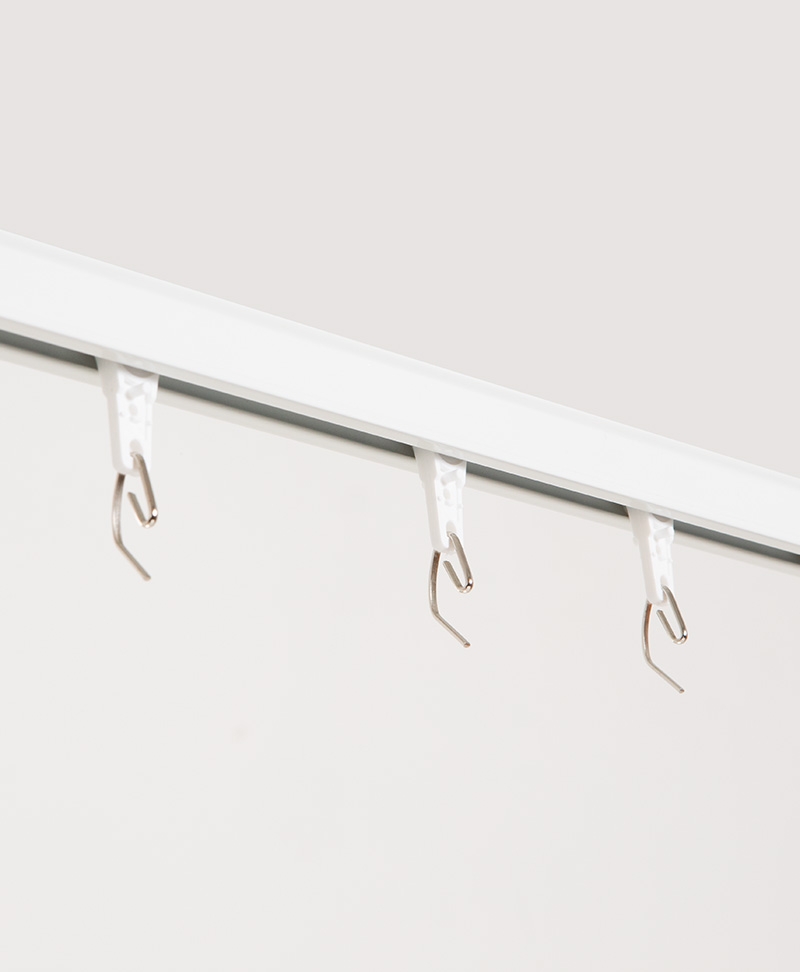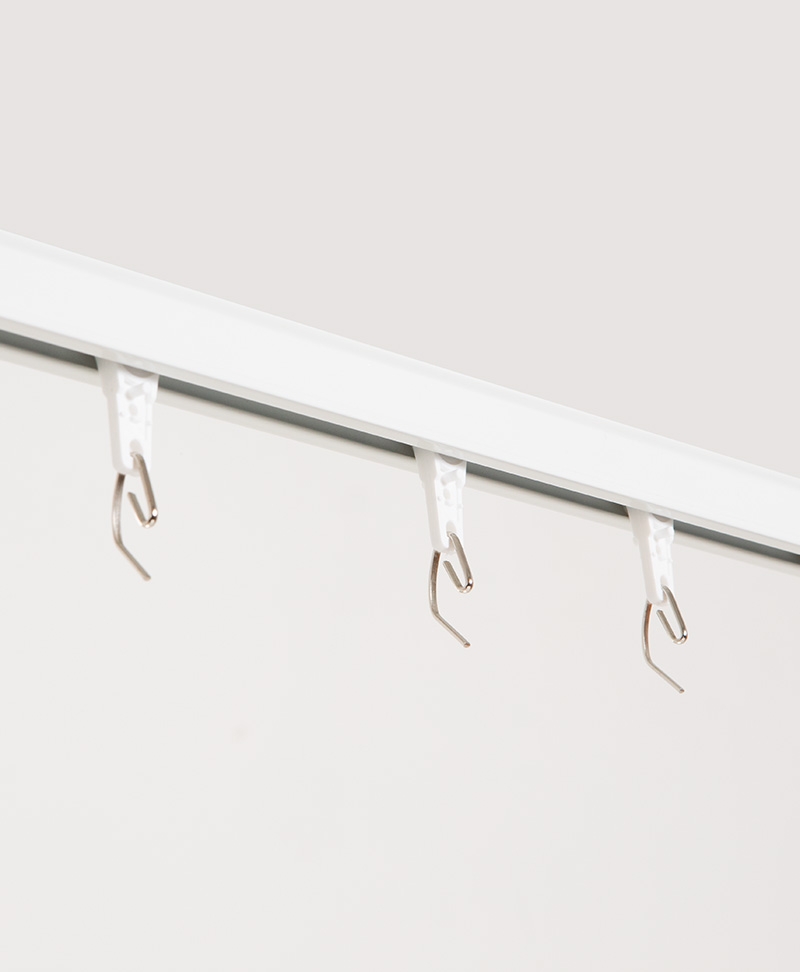 Rail heavy curtain ceiling
Rail track 20x20 mm with complete kit accessories (click ceiling brackets, ball bearing sliders, steel hooks and limit switches) for heavy curtains, suitable for Rid'phonic 15dB. 3 dimensions: 200cm / 250cm / 300 cm for longer rail contact us.
Product Description
• Materials and colors:
- lacquered aluminum profile (patented self-lubricating paint).
- colors available white and black.
- resistant snap-on sliders - UV protection. Can also be used with ball sliders.
- Ideal with front and rear cross conductors for driving curtains.
- length: 6.10 meters maximum or made to measure.
• Installation: quick using "Smart Klick" ® brackets - split brackets or click brackets for ceiling or wall mounting.
Distance between supports 70 cm maximum.
• Use: resistant system operates manually, without pull cord.
Straight or curved rod without draw cord.
Bends outwards and inwards with a radius of 20 cm maximum.
Can also be bent in various radii for semi-circular bow windows.
Full arch with a minimum radius of 50 cm.
Maximum fabric weight for a rod: 8 kg per meter.