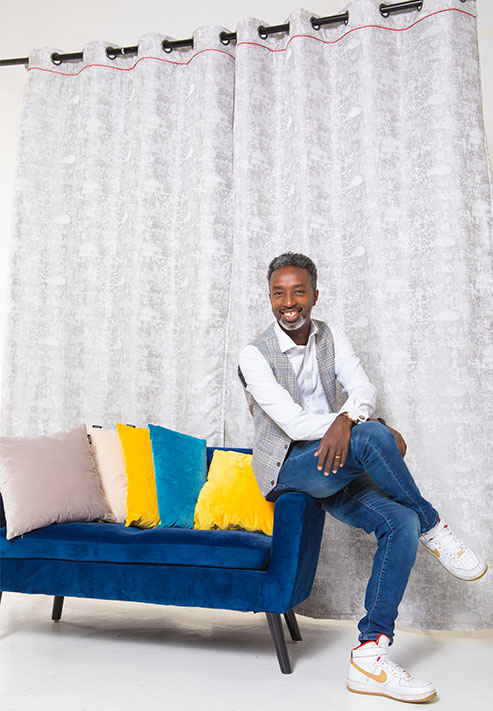 ABOUT US
Mohamed Sylla, acoustic engineer, inventor of the RidPhonic thermal anti-noise curtain, recounts:
« I believe that it often only takes a first time or a single request to have the idea of creating a simple and effective product ».

RIDPHONIC ®
The idea for the RidPhonic® came to me a few years ago when I wanted to recommend an anti-noise curtain to a client who couldn't change his window. It was too expensive for his budget.
Failure is not part of my language because it often opens the door to new perspectives.
The manufacturers and dealers of curtains used the term "phonic curtain" when the curtain they proposed was more or less thick or velvet and not because it was an effective and recommendable insulator against a problem of outside noise. I, therefore, found myself without a recommendable solution for my client.
Due to my engineering skills, my strong taste for fabric work, and my love for interior design products, I saw in this situation, a possibility to create the solution for my client and for hundreds or even thousands of other people who could be faced with the same budget problem, when it comes to improving their acoustic comfort daily. So I called my client back to tell him that I was going to create the curtain for him. This was the birth of the RidPhonic thermal anti-noise curtain.